The Stars Rewards program makes it easy to win rewards tailored to you, across all our gaming products. Earn reward points every time you play real money games (subject to certain conditions). Collect enough points to complete your progress bar and you'll win a Chest loaded with rewards you'll want to use - including StarsCoin and free play!
Get rewards you'll want to use in the games you like to play, tailored to you, when you play for real money across all our available products.
Play for real money and earn reward points. Points fill your on-screen progress bar - complete it to win a Chest filled with personalised rewards, just for you.
Chests can be collected and opened before, during or after your session, and contain rewards that relate to the activities you enjoy! Rewards can range from StarsCoin that you can spend in the Rewards Store, to a variety of tickets and items tailored to you and the games you like to play. There are six different Chest types of increasing size and value.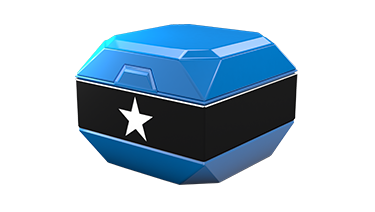 Level 1: Blue Chest
From ₹17 to ₹350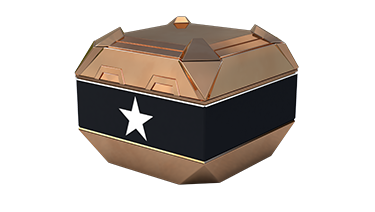 Level 2: Bronze Chest
From ₹50 to ₹1,000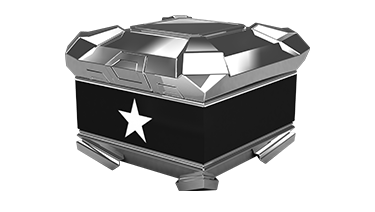 Level 3: Silver Chest
From ₹125 to ₹2,500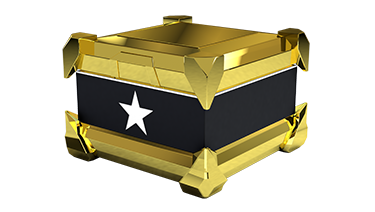 Level 4: Gold Chest
From ₹350 to ₹7,000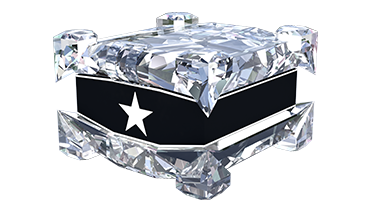 Level 5: Diamond Chest
From ₹875 to ₹17,500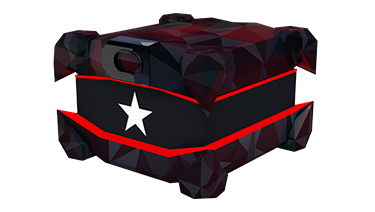 Level 6: Black Chest
From ₹2,500 to ₹50,000
You can manage all of your rewards in the 'My Stars' area of your account.
Win StarsCoin in Chests, which you use to play games or spend in the Rewards Store. Click here to learn more.
Earn enough reward points to complete your progress bar and you'll receive your next Chest.
Win at least one Chest in every rolling 28-day period to remain on your current Chest level.
Win 10 Chests within 28 days and we'll upgrade you to a bigger Chest, which will require more points to unlock but will contain bigger rewards on average (see above). Your progress bar will turn blue when you're approaching an upgrade, and we'll let you know exactly how long you have left to earn it.
If 28 days pass and you have not won a Chest, your progress bar will reset and you'll be moved down a level, where Chests will be easier to win but will contain a lower value of rewards on average. If you have completed at least 50% of your current progress bar, you'll receive a Chest from your new, lower level. If you are on the Blue Chest level and do not win a Chest within 28 days, you will remain on that level. Progress bars on the Blue Chest level will reset after three calendar months of inactivity.
If you are at a higher level than the Blue Chests, and your current progress bar is close to expiring, you will be able to exchange your progress bar for a lower level Chest.
For example, if your Diamond Chest progress bar is over 50% filled and you're within 10 days of it expiring, you may exchange it for a Gold Chest. Your next Chest will then be Gold – win 10 Gold Chests within 28 days to move back up to the Diamond Level.
If you are eligible to exchange your progress bar, you will see the option available to you in 'My Stars'.
How to Earn Reward Points
Reward point requirements depend on the Chest type you are playing towards, but are also personalised based on your profile. Some of the factors which impact points requirements are recent activity, game-type and net deposits.
Poker: Players earn 1 reward points for every ₹1 paid in fees for scheduled tournaments, and for every ₹1 paid in rake in Zoom or cash games or other tournament fees.
PokerStars.IN Rewards Scheme - Rebates and Rewards ("Rebate and Reward Terms")
Your participation in the PokerStars.IN Rewards scheme ("Stars Rewards Scheme"), as provided by Sachiko Gaming Private Ltd., shall be deemed to constitute your full acceptance of the Rebate and Reward Terms.
Participation in the Stars Rewards Scheme is subject to these Rebate and Reward Terms as set out hereunder. We reserve the right to modify, add to or amend these Rebate and Reward Terms at all times, and your continued participation in the scheme shall serve as your acceptance of and acknowledgement that you will be bound by these Rebate and Reward Terms. You are encouraged to review these Rebate and Reward Terms and the other Stars Rewards pages on a regular basis to keep up to date with its provisions and amendments.
Membership of the Stars Rewards Scheme is free and available to individuals residing in any applicable State or union territory ("States") where such membership is allowed. Participation in some States may be prohibited by local law.
Players will not start earning reward points or rewards until they have opted into the Stars Rewards Scheme via the 'Start Now' button accessed via the Start button in the software – found in the main lobby or within the 'My Stars' menu.
The Stars Rewards Scheme offers our loyal customers cash rebates and an opportunity to win additional rewards for prior real money gaming. Please note that your membership of the Stars Rewards Scheme may be revoked if abused in any way. Any such decision to cancel membership shall be at the sole discretion of Sachiko and shall not be open to appeal or review.
Rebates and rewards (together with any reward points that may be accumulated as part of this program) may not be transferred, bartered, sold or traded in any way. Rebates and rewards can only be won, and reward points can only be accumulated, via real money play – when a reward point target is reached, players will win randomized rewards in exchange for those points, as detailed above. Rewards may include cash, game credit or StarsCoin (a virtual loyalty token that can only be exchanged for certain goods via the Rewards Store).
Some rewards won via Stars Rewards Scheme may be subject to play-through requirements.
By taking part in the Stars Rewards Scheme, you acknowledge that we may refer to your user name in the event that you win a significant prize. However we will not use your name, image and likeness for publicity and marketing purposes if you receive a reward with a value greater than ₹5,00,000 without your written consent. Equally, we will seek your consent if we wish for you to perform interviews (without compensation) with selected press agencies as we may choose, in relation to your win.
Any abuse of the Stars Rewards Scheme (whether by collusion, cheating, fraud or other forms of impropriety) or failure to follow the Rebate and Reward Terms may result in the termination of your membership and forfeiture or claw back of all accrued rewards, reward points and StarsCoin. Any activity which is carried out fraudulently or in attempt to receive rewards without real money play will result in the forfeiture or claw back of associated rewards. The End User Licence Agreement also applies to the Stars Rewards Scheme.
Sachiko reserves the right to claw back or reverse any award of rewards to any player where the determination to grant that player a reward or the level of reward credited to the player is as a result of manifest error, fraud, technical failure or other unforeseen circumstances.
Stars Rewards Scheme membership and benefits are provided at our sole discretion and we reserve the right to terminate and/or amend the Stars Rewards Scheme (together with its benefits) at any time.
Decisions of staff and management about any aspect of the Stars Rewards Scheme will be final and not open to review or appeal.
Last amended February 2019.
If you have any questions, please check out the Help Center or contact Support.