Jaime Staples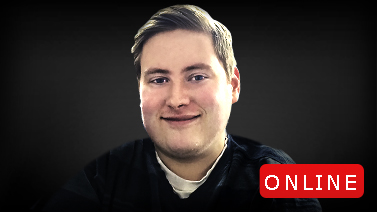 Canada's Jaime Staples initially had his sights set on becoming a professional golfer, but since turning to poker full-time in 2014 has established himself as an online tournament pro. Jaime's enjoyed success at PokerStars, including winning The Big $109 twice within a month in 2015, but it is his work as a poker broadcaster on Twitch that has seen his profile really rise.
---
Jaime studied at the University of Lethbridge in his native Alberta before switching his focus to golf. During his ensuing amateur career, he took numerous jobs at golf courses, which he enjoyed as it usually involved a lot of talking to different people. It was a skill that would serve him well as a broadcaster on Twitch, where he now regularly streams and discusses his poker exploits to thousands of viewers around the world.
As with many players, it was Play Money that provided Jaime's route into online poker, and specifically a friendly rivalry with his brother that saw them try to amass more chips than each other. Jaime soon fell in love with the game. Watching players such as Daniel Negreanu, Phil Helmuth and Phil Ivey on TV only helped to cement his passion for poker.
Jaime is an all-rounder who enjoys playing mixed games, but feels his real strength lies in navigating the big fields of online No Limit Hold'em tourneys. His online results back that up, with a record that includes wins in The Big $109, The Big $75, The Hot $11, Omania $27 and many more. When not involved with poker Jaime still enjoys playing and watching golf, and has a love of films, TV, art and the theatre.
As with his Twitch career, Jaime hopes to use his status as a member of Team Pro Online to help grow the game he loves, and to become the best player and broadcaster he can be.